James Cridland is Managing Director of media.info, and an Australia-based radio futurologist. He is a consultant, writer and public speaker who concentrates on the effect that new platforms and technology are having on the radio business. Find out more or subscribe at http://james.cridland.net
---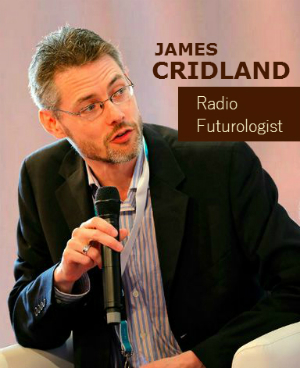 James Cridland sends us his weekly links with this note:
It's been fun listening in inRadio, the new (UK-focused) radio station for radio people. I'm on it: at least, I'm sending them a new piece of audio every week, and hopefully Mr Roy is actually using them. As a concept, it's interesting to see how new technology is making it easier to launch real niche radio stations like this. And, of course, inRadio's audio advertising won't get stripped out by the ad-blockers: for now, anyway.
Meanwhile, media.info's AdSense revenue hit a new low last month; and I read that UK mobile operator 3 is to automatically block all ads on its network. I wonder how many radio stations are still earning sensible revenues from ad banners, and who are going to drop them in the next site redesign?
Good luck to all involved in the upcoming digital multiplex launch in the UK. Loads more choice for UK listeners, which is great news.
James Cridland's articles
United States
United Kingdom
Australia
Elsewhere