James Cridland is Managing Director of media.info, and an Australia-based radio futurologist. He is a consultant, writer and public speaker who concentrates on the effect that new platforms and technology are having on the radio business. Find out more or subscribe at http://james.cridland.net
---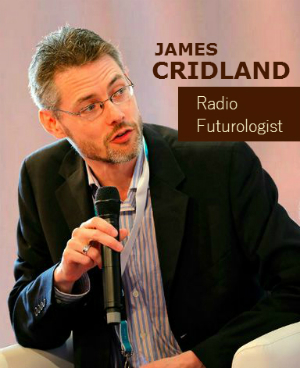 James sends his weekly update with this note:
We get Pandora here in Australia – the only other country that gets it, I think, other than the US. It's been nice rediscovering it after quite some time away from it – the system still had my login details in it when I returned.
I discover that while the phone app has adverts in it (which aren't too numerous or annoying), if you use Pandora on a Samsung TV or via Chromecast, it's entirely commercial free. Which is great news for me, but possibly not so good news for their investors.
Why Google Play Music can't have such a good algorithm for surfacing music, I don't know. Isn't that what Google's supposed to be good at?
James Cridland's articles
AM radio – what's its future? I take a look at the worldwide trends, and not sure it's good news. The audio version has a demo of DRM's audio quality, and a random clip of Steely Dan.
Norway's Tunnel Vision – my article for the Radio Magazine's DRU looks at how they plan to cover tunnels with DAB+, and a pun as a headline that probably won't work very well for SEO.
United States
United Kingdom
Australia