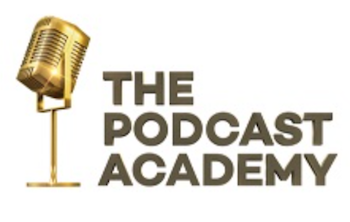 Podcasting has drawn a rising amount of attention, acclaim, and income in the past several years. That growth has been paired with investments in infrastructure aimed at continuing that progress. The latest is a new not-for-profit organization.
The Podcast Academy will work to elevate awareness for podcasts as a major media category and to provide knowledge and business relationships within the industry. The group will serve independent podcasters and industry professionals. In pursuit of those goals, it will recognize achievements in the field with an annual awards program called The Golden Mics. It will also offer resources such as webinars, whitepapers, networking events, and a searchable directory of members. The group was officially announced during Podcast Movement.
Founding members of the Academy include several familiar and noteworthy names from the audio industry. They are:
Donald Albright of Tenderfoot TV
Erik Diehn of Stitcher
Anya Grundman of NPR
Kerri Hoffman of PRX
Courtney Holt of Spotify
Hernan Lopez of Wondery
Christy Mirabal of Sony Music
Rekha Murthy, independent
Lauren Spohrer of Criminal
Alia Tavakolian of Spoke Media
The Podcast Academy plans to begin accepting applications for membership in the spring. Interested parties can sign up for updates on the organization's website.