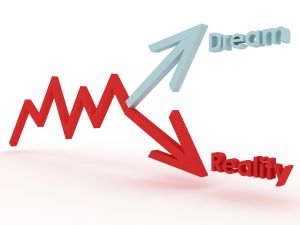 The alert pinged into the notification bar of my Android phone. It was from the iHeartRadio app. Justin Bieber had been arrested on a DUI charge in Miami. The notification's call to action — click to hear live radio coverage on a Miami radio station.
I clicked. Here's what happened: Four ads. Two station promos. Two station IDs. One traffic report. One weather report. One story intro. I wasn't timing all this, but 4-5 minutes ensued without the promised content. Then, the live report, which was an update lasting less than 30 seconds.
Hey, it's radio, right? You just expect the content you want to be buried under a mound of content you don't want. The problem is when you're promised the content you want, in a medium that implies instant access. This is the intersection of two realms that radio must solve to remain relevant in a marketplace swayed by digital, mobile, on-demand choices.
Here's how the experience broke down:
SUCCESS: The mobile notification and its compelling call to action. Good idea for iHeart. I welcomed the message and acted on it. It brought me as a new listener to the Miami station, and probably brought many more who responded.
FAILURE: The content experience, overloaded with commercials and irrelevancies, broke the notification's promise. Users stop taking actions when promises are broken. iHeartRadio used a digital mechanism to prove radio's analog realities.