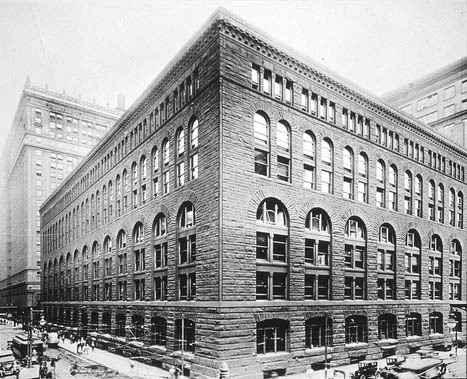 Last week in Los Angeles, I was driving around in a rental car and enjoying L.A. radio a lot. My Volkswagen Passat (only $140/week from Budget via Orbitz!) had a good radio and fine acoustics, which made for enjoyable listening to some great songs (e.g., "The Love You Save," by the Jackson Five ("Darling, look both ways before you cross me")).
The new morning show of Heidi & Frank on KLOS was very entertaining, and it was great hearing Bob Coburn's voice again, and I enjoyed hearing Shotgun Tom Kelly on K-Earth, even though K-Earth doesn't play oldies any more (well, maybe one '60s song per hour), just as The Wave no long plays smooth jazz.
But the spot loads! And the spots! I'm sure this was an exaggerated perception, but it seemed as if I was hearing commercials a third of the time, with all the stations that I had preset running their spot breaks simultaneously, so I couldn't get away from them.
And there was one spot that was so bad (some reality show guy was coming to town looking a few select people who wanted to learn how to buy and flip houses with no money down) and running so frequently that by day #5 in L.A. I couldn't take it anymore and was actually choosing silence a lot of the time.
We'll come back to this topic in a moment.
But first, let's switch topics and talk about Sears. In the news yesterday, it was announced that Sears is shutting down its Chicago flagship store on State Street.
This follows Carson Pirie Scott shutting down its flagship State Street store in 2007. And it's concurrent with the fact that the flagship Marshall Field's store (technically now Macy's) on State Street is a virtual ghost town most of the time.
But it's not due to the neighborhood: Many downtown businesses, including the new Target in the old Carson Pirie Scott building, are thriving.
What's going on is that an innovative new retail model was introduced into the world of department stores — almost simultaneously, in the year 1962, by Walmart, Target, Kmart, and Kohl's — and over the ensuing years consumers have proven they like the new model better.
The new discount department store model was a "disruptive" innovation per "The Innovator's Dilemma" author Clayton Christensen's definition, in that it was in many ways a lower-quality product than the previous model: Fewer sales clerks. Poorer service. Lower-end brands. Inconvenient, out-in-the-sticks locations. Industrial-ish decor.
But the new business model had elements that consumers liked: Lower prices. The convenience of a single checkout lane for all your purchases. Easy parking. (And did I mention lower prices?)
And the new business model has won: The market capitalization of Walmart, Target, and Kohl's is far greater than the market cap of all traditional department department stores combined.
The lesson we can learn here: People get exposed to a different business model and, as they start to embrace it, their tastes and priorities change.
On the high end, in a "sustaining" rather than "disruptive" innovation (because it's not a cheaper or lower-quality product), SiriusXM has introduced a successful new business model that 20 million American households have embraced. Its market cap is around $25 billion, which is bigger than all publicly-traded AM/FM groups combined.
And on the low end, in a disruptive innovation, Internet radio is offering a bundle of characteristics that millions of Americas are also embracing.
Like discount department stores, the Internet radio model offers a lower-quality product than AM/FM in many ways — (1) No air talent. (2) No information elements. (3) No production elements. (4) Typically slightly worse audio quality.
But just like discount department stores, Internet radio's business model has benefits over AM/FM, too: (1) More genres of music. (2) Deeper playlists. (3) Personalization. (4) Lower spot loads.
Consumers get exposed to a different business model and, as they start to embrace it, their tastes and priorities change.
Are you positioning your company to adapt to those changing priorities?