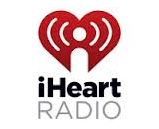 iHeartRadio has announced several new podcasts on its roster. First is a collaboration with Variety for Playback with Kris Tapley. The weekly film podcast is embarking on a 40-episode season featuring conversations with directors and actors. Variety Awards Editor Kris Tapley is the host, and the first episode is a special compilation of Tapley's conversations with Academy Award nominees.
Second is Enrique Santos En Overtime. The Spanish language podcast is hosted by bilingual radio personality Enrique Santos, and he's joined by other cast members from his radio program. The daily show is just 15-20 minutes long, and covers any and all topics that don't make it onto broadcast.
Finally, Tom Brokaw has relaunched his podcast Now Hear This on iHeartRadio. The veteran journalist will share his insights on current events in the show, which airs weekly on Friday mornings.