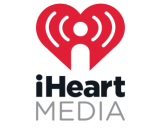 iHeartMedia announced that it has entered an interesting and wide-ranging partnership centered on podcasts with OZY Media. Under the terms of the deal, OZY's original shows — including popular podcast The Thread — will be made available on iHeartRadio.
Other stories from OZY over a variety of topics will be featured on morning shows for iHeartMedia programming around 150 markets. iHeartMedia told RAIN that in those cases, OZY news articles will be turned into 30-second audio pieces for broadcast and promotion back to the OZY site.
The two companies will also collaborate on co-production of original podcasts. The deal includes promotion across iHeartMedia's multimedia network.
Interestingly, iHeartMedia told RAIN that audience measurement of The Thread will roll up to iHeartMedia in Podtrac's monthly ranker of top podcast publishers.
"We are impressed with OZY's rapid growth, diverse content and versatility across platforms, especially in today's competitive media landscape," said Joe Robinson, President of Ventures for iHeartMedia. "We are excited to partner with OZY, and with our massive reach of a quarter of a billion listeners a month across the country, this partnership gives us the opportunity to share even more critical news and information with our diverse audience."
"OZY wants to be everywhere you are, so what better company to partner with then iHeartMedia which reaches more than 90 percent of Americans a month," OZY Media CEO and Co-founder Carlos Watson said. "We're proud to bring the best of OZY to iHeart listeners, and hope they will be surprised, delighted, and enlightened by this offering, and what's to come."