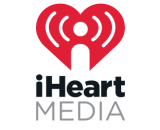 iHeartMedia has released its news from the Winter Podcast Upfront. The big development is a partnership with Jake Brennan, who is the host and creator of Disgraceland, to bring two additional seasons of the show to the iHeartPodcast Network. Season 3 will have ten episodes, including stories about Kurt Cobain, Courtney Love, and Snoop Dogg. The premiere epsiode will air on iHeartMedia's broadcast radio stations on March 13 before a digital launch on March 14.
"I can't wait for Disgraceland listeners to hear Season 3," Brennan said. "They can expect more of the same highly entertaining stories from the seedy underbelly of rock and roll past and present, but with a whole new cast of characters: Kurt and Courtney, Ike and Tina, Johnny Cash and Amy Winehouse to name a few. More death, self-destruction, scandal, amazing music and pre-set mellotron loops."
In addition to the Disgraceland news, the partnership between Brennan and iHeartMedia will include a new slate of original podcasts. Brennan will lead the shows, including a serialized version of Disgraceland about Phil Spector called Rocka Rolla and an anthology about the rock stars who died at age 27 titled The 27 Club.
"Today's listeners have an insatiable appetite for true crime and music, and Disgraceland perfectly blends the two together offering listeners suspense through an engaging scripted series," said Conal Byrne, president of the iHeartPodcast Network. "We are excited to be partnering with Jake on both the launch of the next two seasons of Disgraceland and also a slate of new iHeartRadio Originals, introducing entertaining new content to listeners across the country."