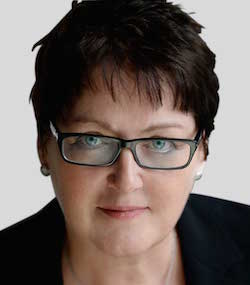 The IFPI released its annual digital report today, which has plenty of positive news about the music industry and the growing role of streaming in that ecosystem. However, the group's leadership is still aware of the drawbacks of the current digital landscape. During a press conference, IFPI CEO Frances Moore said that safe harbor protections that YouTube, Dailymotion, and similar free platforms receive mean that the music industry loses billions in potential income.
The legal provisions in question are designed to protect online platforms when their members engage in activities that infringe on copyright. In the case of the video sites Moore highlighted, this means that the company running the service isn't held liable when people upload copyrighted songs as long as they meet certain requirements, such as responding to DMCA takedown notices. YouTube adopted the Content ID program, which added a monetization option for rights holders without resorting to a takedown, but Moore argued that it should require a full license to conduct the type of business it does.
"YouTube and Dailymotion are in the business of promoting, distributing and monetizing content, but claim to be mere hosting services, and then say they don't have to take a full license," she said. "That is unfair." The IFPI plans to take action against these online platforms by working to clarify and focus the European laws that currently protect them.