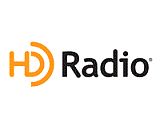 At The NAB Show in Las Vegas this week, Bob Struble, president/CEO of iBiquity Digital, updated the installed footprint of HD Radio. iBiquity Digital developed and owns the HD Radio technology, the U.S. digital radio platform.
Struble presented two key distribution indicators:
Car adoption: 16.5-million equipped cars on the road
Station adoption: 2,200 U.S. radio stations are transmitting in HD digital.
For additional color: Every "major" car company installs HD receivers in at least some of its models, and a new HD-equipped car is sold every four seconds. Those 2,200 radio stations represent 78% of U.S. listening, and 94 of the top 100 stations, in terms of billings, use HD.