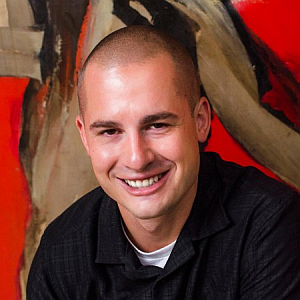 Hubbard Radio has announced the promotion of Jeremy Sinon to Director of Digital Strategy. Sinon previously divided his time between the corporate DD role and managing digital initiatives for the Minneapolis-Saint Paul Hubbard stations. At his new desk, Sinon will oversee the entire group's digital strategy.
"Digital technologies give us endless possibilities to expand and grow our business," said Sinon. "Being able to focus on those things full time is critical and I'm honored to be given this opportunity."
Jeremy Sinon has a long history in the digital side of radio operation. He joined Hubbard in 2006, and before that was on the digital side of Clear Channel. Previous roles included creative direction at ad agencies Omnera and Hillis Mackey.
Hubbard operates radio and television stations across nine states, and is a 30% equity partner of PodcastOne. A digital marketing solutions unit called 2060 Digital was launched in 2014.
Jeremy Sinon was a featured speaker at RAIN Summit West last week in Las Vegas, on the New Digital Opportunities for Radio panel.