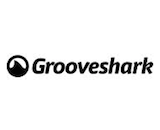 In an interview with Dow Jones, Grooveshark CEO Sam Tarantino discussed how the company might be able to stay afloat by completely legal avenues. The streaming platform is expected to launch a radio app called Broadcasts in January. A rep from the company called Broadcasts the "first compliant app" for Grooveshark.
In addition to the streaming radio, the app is expected to have a text chat feature and custom stations created by listeners. The app, which will offer a listening service at 99 cents a month, will exist separately from Grooveshark's monthly unlimited listening service. It also operates on a different copyright track, since it's a non-interactive Internet radio platform.
"We're trying to show that we're doing everything we possibly can to be a legitimate player here," Tarantino said. Considering the amount of criticism and legal issues Grooveshark has faced over the course of the year, that could still be an uphill battle. Tackling the field where Pandora is currently so dominant is also not a path for guaranteed success, but Tarantino was still confident that Broadcasts could "change the ballgame" for radio.