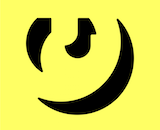 Music company Genius raised an investment round of $15 million. The money will go toward a range of purposes, including original content and video, community development, live events, and strategic partnerships. The funding was led by Everblue, with participation from existing investors Dan Gilbert and Andreessen Horowitz.
"Our mission at Genius is to be the No.1 brand in music, and because of the amazing work and vision of our team and our partners, we're well on our way," said Ilan Zechory, co-founder and president of Genius. "We're excited to find new ways to connect artists and fans and keep pushing the possibilities of music storytelling."
Genius originally launched in 2009 as Rap Genius, a platform for hip-hop lyrics. It has since expanded to cover other genres and other elements of music information. Genius has more than 2 million YouTube subscribers and powers the Behind the Lyrics integration on Spotify.