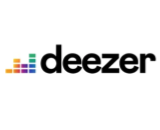 Deezer released data tracing listeners' habits surrounding album streaming. In the survey of 8,000 people from the U.S., France, Germany, and Brazil, 54% said they listen to fewer albums than their did 5 to 10 years ago. The listeners said they prefer hearing a blend of artists rather than an album's worth of one performer. Too much music to choose from and a busy schedule were also cited as reasons for reduced album listening.
Just 9% of the survey participants said they favor listening to albums. In the age breakdown, millennials were twice as likely as baby boomers to play an album. On average, people stream five albums a month. About 40% of the respondents said they prefer playlists.
There were also some trends around mood and activity for album listening. About 40% said they put on albums when they need a distraction, and 34% said they listen in their free time. Twenty-six percent said they listen when they're happy.