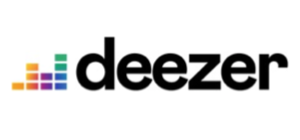 Deezer has published listening data about its platform as audiences react to the latest changes in the coronavirus pandemic. The streaming service reviewed its global listener trends between March 2 and March 22.
The company saw the disappearance of many commutes reflected in its peak hours of activity. Normally, it's peak weekday listening is at 7 am, but with social distancing in effect, the top hours are now 9-10 am. Deezer also found that people are streaming constantly on weekend afternoons, a new trend that appears to be a response to staying home.
Deezer's audience has been reacting consistently in different nations that go on lockdown. Italian and French audiences both decreased their listening for the initial few days of isolation, but saw engagement level out after the first week. The company said the UK may follow the same trend.
Listeners flocked to particular styles and moods of content. Deezer reported that its live radio listening rose 19% globally in the past two weeks. The company launched a Stay at Home channel in response to the pandemic. Within that hub, the WOrk From Home playlist saw a 391% spike in plays.
Deezer also shared information on how listeners are changing hardware with their home listening. The platform saw a 60% global increase in global music streams on Xbox, and a 59% spike in Android TV. Listening by voice assistant commands also grew, with Amazon Alexa and Google Assistant posting 34% and 31% jumps, respectively.