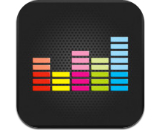 Deezer announced several developments to its streaming platform today. First, it is adding 20,000 new podcasts and radio shows to its streaming platform. This expansion will grow Deezer's talk library to more than 40,000 programs. The new content partners include talkSPORT, Bayerischer Rundfunk, France 24, and Braincast. The company purchased podcast network Stitcher and has been working to integrate the talk programs into its core service.
The timing for Deezer is noteworthy; just yesterday Google Play Music announced that it will add a podcast hub to its Android offerings. The industry trend has also been to add talk programming, with multiple other streaming entities also pursuing this type of content.
Deezer's other updates include changes to the News & Entertainment section of its app. Listeners can create and update playlists of the latest episodes from shows they like. They can also share episodes to social media networks. Premium subscribers can also download episodes for offline listening. Finally, the company announced launches for its whole streaming product in Germany, Brazil, Mexico, Spain, and Colombia.