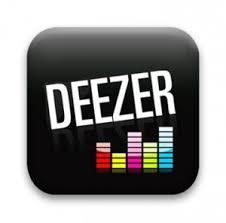 Deezer announced changes to its subscription options on Friday. The Paris-based streaming service said it will discontinue the Premium plan for new users. Existing members with that £4.99-a-month plan will be able to continue using Premium, which gave listeners ad-free access on the web only, if they wish.
Dropping Premium simplifies Deezer, which will now have two tiers on all platforms: a free plan and a Premium+ plan. The Premium+ plan will still cost $10 or £9.99 per month. The free version is ad-supported, while Premium+ is not. Both options include listening on the web-based player and on Deezer's cross-platform apps for phones.
Shifting away from desktop-only services may be a sign of streaming companies responding to listeners' preferences, which are pushing further into mobile. The division is over tolerance for advertising rather than between mobile and desktop. Spotify took similar steps with its subscription plans, offering free listening on mobile and removing a middle level of paid, web-only service at the end of 2013. It would not be a surprise to see other streaming and radio companies culling their computer-centric tools in favor of more mobile-friendly presentations.