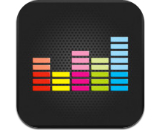 Deezer drew attention and skepticism last month for its choice to enter the U.S. market with a premium subscription plan offered exclusively through Sonos speakers. Now it's added a plan with a lower price point, but it's still not inexpensive to enjoy.
The company has now expanded its U.S. presence, making it additionally available to listeners who have the Bose SoundLink speaker or SoundTouch WiFi speaker systems. Those people who do have the correct hardware will have access to 35 million tracks and can listen ad-free via playlists or radio. They also get a discount on the service, paying just $5 a month for the first year.
That's not a bad deal on its own, but audiophiles know Bose is a high-ticket brand, so this approach is still limiting Deezer to a narrow window of subscribers. In Europe, the company operates similarly to other streaming services, so this approach of luxury speaker partnerships seems like an effort to stand out from the many competitors already entrenched in the U.S. Time will tell if the gambit pays off … and whether Deezer will eventually roll out its Euro-popular service to wider U.S. audience.