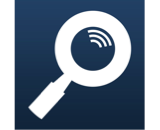 We received a note from Patty Newmark, who with her husband Dave runs Newmark Advertising, that they have launched a new podcast discovery platform called PodSearch. PodSearch is described as "an interactive directory for podcasts, giving people easy-to- use keyword and category search tools to find podcasts that match their interests."
PodSearch, offers several paths to finding a show that would pique any listener's interest, such as multiple keyword search, detailed categories, and a list of new shows. The website and its companion mobile app can also link to other listening apps and has information related to each program.
One unique feature is MyPodSearch. This lets listeners generate recommendations based on the category and keyword selections that match their interests.
While this launch surprised us, there is smart logic in Newmark creating it (which required engaging a multinational development team). Newmark Advertising is well know throughout the podcast network and production industries as one of earliest and most vigorous advocates of endorsement marketing that podcasting does so well.
"The podcast industry will not be able to grow fast enough through word-of-mouth alone," said Don Newmark. "We hope to solve this industry challenge with PodSearch."
"A rising tide lifts all boats, so if we can increase overall listenership of podcasts, both producers and listeners will benefit tremendously," Patty Newmark added.