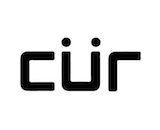 CÜR Media has raised $2 million in financing led by Intuitive Venture Partners and Katalyst Securities. This funding will go toward paying the company's content providers.
"I'm pleased to have completed this financing and to move our company one step closer toward the launch of CÜR Music," Founder and CEO Tom Brophy said. "We intend to work diligently to move our company forward and deliver on the great potential of CÜR Music in the multi-billion dollar music streaming industry."
The initial steps for the CÜR Music streaming service has hit some snags, starting with missed licensing payments to the major labels. After putting licensing deals in order for all three of the majors at the start of the year, CÜR filed papers to the SEC stating that the first payments would not be made on time. The service is currently running its public beta, but the press release did not give a planned date for the a formal launch.
CÜR's approach centers on a low price point to attract casual listeners. The core product costs $1.99 a month, with an expanded tier at $4.99 and eventually a full on-demand setup for $9.99.