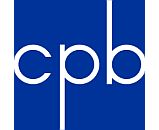 The Corporation for Public Broadcasting has awarded grants focused on increasing diversity in podcasts. New York Public Radio received $200,000 for its Women's Voices Initiative and for Werk It: A Women's Podcasting Festival. The CPB also granted $1.5 million to PRX to support another session of its Project Catapult program.
The Werk It event offers opportunities to build skills in podcasting, network with others in the industry, sit in on live tapings, and pitch ideas. It will take place in New York this year and will return to Los Angeles in 2019.
Project Catapult is a podcast-focused boot camp designed to train public media stations. Seven public media stations participated in the inaugural session, and the grant will fund the second session.
"PRX through Project Catapult, with CPB funding, is helping stations take their storytelling talent, utilize technology and engage new audiences. This new CPB grant will build on public media's podcasting successes and increase the numbers of participating stations," CPB President and CEO Pat Harrison said.