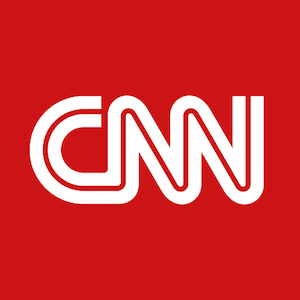 CNN is launching a new dedicated division to help the broadcaster build a bigger presence in audio programming. CNN Audio plans to develop and launch a new slate of shows for CNN Podcasts. It will also be the new home for existing podcasts under CNN's banner.
It has "dozens" of hires in the works, but announced the names of the core leadership team that will oversee the unit. Lisa Namerow has been hired as the new head of podcast and audio partnerships. Daniel Kantor is CNN's vice president of podcasts and audio. Megan Marcus assumes the role of executive producer for CNN Audio. Ashley Lusk is CNN's head of audience strategy for podcasts and audio.
CNN shared some key details about the backgrounds of these key hires:
Lisa has recently joined CNN as the head of podcast and audio partnerships for CNN Audio. Prior to joining CNN, Lisa was the head of podcast partnerships for Pandora where she executed strategic entertainment partnerships to expand Pandora's content offering to grow audience and revenue. Lisa was also the SVP of strategic partnerships and monetization at Slacker, and also held a position at XAPPmedia as the SVP of business development. Before that, she maintained an 11-year career at AOL managing AOL Radio, as well as the company's other music-related editorial and content assets.
Daniel recently joined CNN in late 2019 and is the vice president of podcasts and audio. Prior to that he spent time at BCG Digital Ventures and was the founder & CEO of Pilotship. He's also held roles at Clarifai, an AI startup in NYC, as the VP of product, and before that he was at Rhapsody International where he served as VP of product after acquiring the company he founded, Exfm. He has founded two companies, Exfm and Streampad, which were both acquired. He has over 15 years of experience in the technology space having spent time at AOL, Yahoo, Delicious and Microsoft. Dan holds a Master's degree from ITP at NYU and a Bachelor's degree in Psychology from the University of Michigan.
Megan joined CNN in late 2019 and is the executive producer of the CNN Audio unit. She is an award-winning producer with extensive experience in television, podcasts and live events. Prior to joining CNN, she was a producer for the CBS Sunday Morning Mobituaries podcast. She also previously held producer positions for at the Paley Center for Media and NBC News. Career highlights include producing for NBC Nightly News, Rock Center and NBC News Specials, campaign interviews with President Barack Obama and Mitt Romney, and more.
Ashley recently joined CNN in January and is the head of audience strategy for podcasts and audio. Previously she was the director of marketing and audience development at New York Public Radio, where she developed forward-thinking audience development strategies for the entire New York Public Radio portfolio of brands, including WNYC, WNYC Studios, WQXR, Gothamist, and The Greene Space. Prior to joining WNYC, Ashley worked with organizations like the Smithsonian, the United Nations, The Clinton Foundation, Girl Scouts, and Amtrak. In her free time, she is the co-editor of The Bello Collective, an independent publication about the audio journalism.