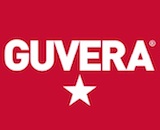 In the midst of Guvera's precipitous contraction in the last month, during which is was blocked from launching an IPO in the Australian market and closed the service in half of its operating territories, founder Claes Loberg says everybody misunderstands. In a video called "This Is Guvera" (see it below this article), Loberg holds forth on the service's founding purpose, which is to connect brands with users in meaningful ways.
"Guvera is a platform for brands to be useful, rather than the annoying 30-second ad that people are trying to click past and get rid of," Loberg states. It's about branded content marketing, in which companies market their brands by curating media content and affiliating with the music and lifestyle sensibilities of users. Loberg discusses what Coke-branded and Harley Davidson-branded playlists might be like.
The Guvera founder sat on the board of London's Branded Content Marketing Association for a period, so he sports a background in this type of thinking. "Make the advertiser the curator of content, rather than the disruptor of content," he advocates.
To some extent Guvera was founded as a response to music piracy which took money out of the music industry. But Loberg is also going after a larger pie: "As a business [Guvera is] responding to the $650-billion industry of advertising. It's trying to figure out how to connect [brands] to the consumer in a world where the consumer is in control."
Of course, the idea of brand content marketing is not original to Guvera. It's as old as the pre-TV radio industry in the U.S., in which brands owned the total marketing voice in whole programs. In today's streaming audio ecosystem, premium brand partnerships have been an ongoing part of Pandora's revenue mix for a few years, including branded playlists of the sort Claes Loberg is talking about. Both Pandora and Spotify diversify their ad-supported operations with standard spot advertising and subscriptions.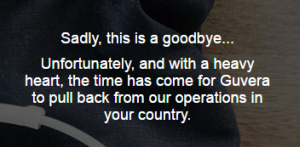 The video is meant as a PR offensive during a crucial time of deep trouble for Guvera. Thwarting the company IPO, which happened in June, now puts the service in a severe cost-cutting posture. It has curtailed operations in 10 of its 20 formerly served countries — U.S. listeners can no longer stream. Creditors and investors are reportedly headed to Sydney for a showdown with the faltering company on Thursday.
To double down on his point that Guvera is more than a music service Loberg noted that his company would be entering the social, film, and television markets. And in one eye-squinting comparison, he said this: "We do stream music, sure. Just as Ikea sells hot dogs — they're not a hot dog company, and we're not just a streaming company."