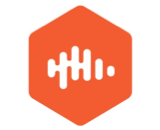 Castbox has joined the ranks of podcast platforms offering subscription access. The company announced the launch of a premium subscription model that will allow podcasters to distribute paid content on its app. It claims to be the first podcast player to adopt a third-party distribution paywall model for premium content.
"There's a lot of excitement in the podcast industry around the premium subscription model but the actual user experience is quite clunky to say the least," said Renee Wang, co-founder and CEO of Castbox. "As a brand agnostic platform, we want our users to enjoy diverse, high-quality content. Our paywall solution for publishers eliminates existing barriers and makes the content easy to access, so listeners can support their favorite creators without having to jump through hoops."
Wondery is Castbox's first partner to leverage the native premium subscription option. The network's listeners using Castbox will have a seamless way to sign up for the Wondery+ premium subscription.
"The on-demand audio space is growing rapidly but there's still a ton of opportunity that has yet to be tapped," Wondery CEO Hernan Lopez said. "Our partnership with Castbox will help us reach new listeners and increase subscriptions so we can continue to produce captivating shows and provide our listeners with an unparalleled audio experience."