Nominations for the sixth annual British Podcast Awards were announced last night, spanning 30 categories and with 10 nominees in most categories.  Nominees can be seen here.
Categories include: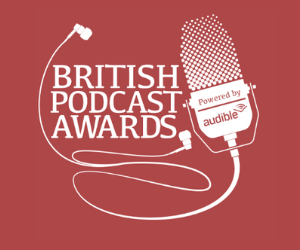 Best Arts & Culture Podcast
Best Interview
Best Branded Podcast
Best Business Podcast
Rising Star Award
Best Comedy Podcast
Best Current Affairs Podcast
Best Family Podcast
Best Fiction
Best Radio Podcast
Best Podcast in the Welsh Language
…and many more.
The awards ceremony will be held as part of a two-day podcaster-focused event on July 22 and 23rd in Kensington Park, London, accompanied by a new day-long podcasting conference called Grow on the 22nd.  (Details here.)
As reported recently by RadioToday.co.uk (here), the company behind the awards — Podcast Awards Ltd., founded by Matt Deegan and Matt Hill (pictured) — was recently purchased by Haymarket Media Group.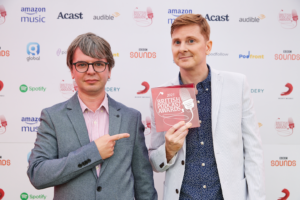 Deegan and Hill have launched similar awards competitions in Ireland and Australia.
The 2021 British Podcast Awards winners can be seen here.