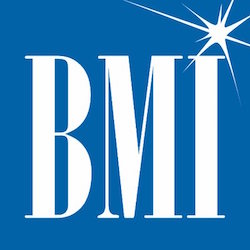 Performing rights organization BMI shared the financial results from the 2017 fiscal year. Annual revenue reached a record high of $1.13 billion. Distributions and administrations to artists totaled $1.023 billion, another record figure. According to the press release, BMI's 2017 results are the largest public performance revenue and royalty distributions of any music rights organization worldwide.
Digital revenue for BMI rose 7% on-year to $163 million. This category was bolstered by new long-term deals with Netflix and Hulu. Media licensing revenue totaled $524 million thanks to growth in the company's terrestrial radio, cable and satellite radio categories. Direct deals that BMI administers on behalf of publishers accounted for about 3% of the group's total distribution.
"While the administration of direct digital deals is relatively new, we're seeing the benefits across the board," BMI President and CEO Mike O'Neill said. "BMI generates new business, our publishers benefit from our distribution expertise, and our affiliates continue to receive their royalties from a trusted source. It's a smart solution for everyone involved."
BMI processed nearly 1.4 trillion performances in 2017. That total, a 40% increase over the previous year, included 1.35 trillion digital performances.