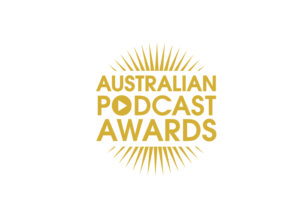 The Australian Podcast Awards have sent our PR with details of this year's program. Download the full document HERE. The info includes submission date (September 1) rules changes from last year, and a full listing of categories and their descriptions.
Those rule changes:
Audio entries will be compilations of 3-6 clips (there are exceptions for Best
Interview, Best Fiction & Moment of The Year)
Audio should be taken from episodes released between Jan 2019 – July 31st 2020
inclusive
To qualify, you should have published six proper episodes on your feed, (and they
should still available at the end of 2020)
Sonie Harper, host of the Not By Accident podcast, will serve as  the 2020 Chair of Judges. "Judges will be looking for outstanding listens, with ideas, talent, formats and perspectives rarely heard in other media."
One interesting category is Best Radio Podcast, described as: "For shows that might have been lost in the schedule, but found a great home in podcasting. This category recognises the radio programs that appeal to podcast audience's sensibilities, and the key aim of the Australian Podcast Awards: to recognise programming that honours fresh perspectives, new formats or alternative viewpoints unheard in mainstream media. Only podcasts where the content, in the majority, first aired on broadcast radio are eligible for this category."
COVID-19 is represented by the Best Lockdown Podcast category.
The Australian Podcast Awards include a Listeners' Choice award.
A winner among winners will be Podcast of the Year, selected from all the category winners.