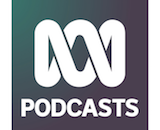 The Australian Broadcasting Corporation, the public radio group in Australia, is bolstering its Podcast Fund with an injection of $1 million. The money will go toward boosting new community-based podcasters and financing a broader diversity of audio content. Director of ABC Radio Michael Mason announced the news at OzPod 2017.
"We see an enormous opportunity to reach out to some of Australia's most talented podcasters and give them the opportunity to benefit from our expertise and experience as Australia's leading podcast producer," Mason said. "The ABC has had phenomenal success with its podcast format over recent years and this fund allows us to invest not only in the extension of our own podcast content but also content from the brightest, freshest creative talent in this field."
New, up-and-coming talent will be the focus of the Fund. ABC will first be looking for content to complement and fill gaps in its current programming. The Fund was establisted a year ago and will be run by ABC Audio Studios. It will host a call for submissions soon and aim to make content available to listeners in early 2018.