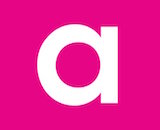 Audioburst has taken more strides to further its presence with in-car audio. The voice-search company has secured two strategic and investment partnerships with Dentsu, an advertising agency, and Hyundai Motor Company totaling more than $10 million. Its plans include building unique advertising and voice experiences for vehicles with its automotive partners. In addition, Audioburst will officially launch in Japan with local language capabilities by the end of 2019.
Audioburst is a voice data and content company that analyzes audio in near-realtime, to create what it calls the world's largest library of audio content. Some of its business involves white-labeling its audio libraries to distribution platforms. Anyone can sample the Audioburst search engine HERE.
"The investments signal an industry acknowledgment for consumer demand of voice-based experiences, and Audioburst's unmatched ability to deliver that technology," Audioburst Co-Founder and CEO Amir Hirsh said. "It also provides us the ability to expand and expedite our technology offering, and tap into a larger ecosystem of investors and partners in the car, media, advertising and technology spaces."
Dentsu will collaborate with Audioburst to build a new market for personalized audio as an advertising channel in Japan. Hyundai's plans will include development and deployment of an auto infotainment system featuring Audioburst's personalized audio search, playlists, and Deep Analysis API.