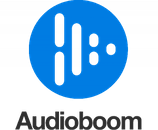 Audioboom released a trading update with a snapshot of its results from 2019. The audio company saw revenue grow 91% from the previous year for a total of $22.2 million. The business also saw its brand advertiser count grow 75% and its global revenue per 1,000 downloads increased 16%. Total available premium advertising impressions for Audioboom also rose 59%. The company's board noted that Audioboom exceeded market expectations for the first time in its history over the course of 2019.
Stuart Last, who assumed the CEO role at the close of the year, released this statement:
2019 was an incredible year for Audioboom with strong growth across all areas of the business. Once again we outpaced the industry and enhanced our position as a global leader in podcasting. As we look ahead, Audioboom will seek to increase its share of advertising spend in the core US market, as well as the UK, by focusing on our acquisition of premium content. We will also invest in the growth of our Audioboom Originals Network; expanding our studio and production facilities, increasing our podcast IP, hiring top production talent, and launching more than ten new shows in 2020. I want to thank our talented team at Audioboom for embracing our strategy and working hard to reach our goals. Together, we are excited to continue our growth across 2020, bringing even more value to our podcast partners and our shareholders.