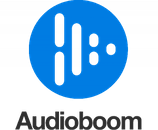 Audioboom has reported its first-quarter financials. The podcast company reported $6.4 million (£5.2 million) in revenue for the first three months of 2020, a jump of 40% from the year-ago period. The increase was largely due to a corresponding spike in brand advertiser count. Audioboom also posted an 81% leap in revenue per 1,000 downloads and 45% for premium advertising impressions.
Audioboom has also been continuing its efforts in original content creation. The company has new shows of its own, and signed a deal with publishing company Future that will see the creation of three more new podcasts.
"I'm delighted that we have continued our momentum into 2020, delivering results ahead of management's expectations, and growing our market position," CEO Stuart Last said. "However, this quarter was about more than just our direct financial results, it was about creating long-term value for the business through new initiatives and partnerships."
The company hired an advisor earlier this year to review its business options, including a potential sale.