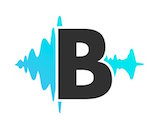 audioBoom, the podcast and audio on-demand platform, has shared some statistics from a "transformational" 2017 fiscal year. In the year to November 30, audioBoom reported 89.1 million monthly unique users, up 50% from the previous year. The company also posted 2.032 billion available advertising impressions during the year, skyrocketing up from 242 million in the previous period. It also increased its number of channels hosted 30% to 12,426.
"The profile of podcasts and on-demand audio has exploded in 2017. Audiences and digital advertising budgets continue to flock to the medium; a tremendous validation of our business model," audioBoom CEO Rob Proctor said. "Audioboom is now in the strongest possible position to maximize the foundations we have built over the last three years."
The company also projected its 2017 financial results. audioBoom anticipates revenue for the year to rise 250% to at least £4.8 million. It does project a net loss of £4.5 million, smaller than 2016's loss of £4.6 million.
In 2018, audioBoom said it expects to grow its audioBoom Originals Network and expand its audioBoom Studios creative services arm in several markets.