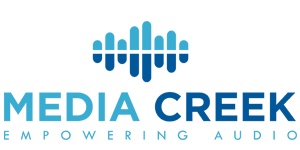 Three audio industry experts have banded together for the launch of holding company Media Creek. The new operation will focus on businesses in audio. Media Creek's partners and co-founders are Rockie Thomas and Sean Lozensky, both previously with AdsWizz, and Jon Stephenson, CEO of both Live365 and EmpireStreaming. Thomas is the chief revenue officer, Lozensky is the chief technology officer, and Stephenson is the CEO.
Media Creek is starting operation with the announcement that it is now the parent company of both Live365 and EmpireStreaming. Live365 is an Internet radio and broadcast pioneer, while EmpireStreaming is an audio-centric CDN and services company.
In a blog post announcing the launch, Thomas said Media Creek's mission is to "create incredible digital audio products and services while supporting companies who will empower digital audio for the next generation of publishers, advertisers, and most importantly, listeners."
The Media Creek team also includes Johnie Floater as general manager, Jason Stoddard and vice president of broadcasting, and Dragos Pana as head of demand. Stoddard will be tasked with leading the reboot of Live365 to focus on publisher platform development and satisfaction.
"When you add this new leadership to our already strong staff of full blown digital audiophiles, expect some pretty incredible innovation from Media Creek companies," Stephenson said.