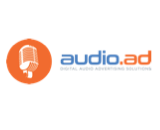 Audiotrade, the digital audio DSP under Latin American specialist Audio.ad, announced a new partnership in programmatic buying. The platform is working with Precision, the programmatic division of Publicis Media, in nine markets. Under the terms of their agreement, Precision will use Audiotrade for programmatic digital audio ad buys in Argentina, Chile, Colombia, Costa Rica, Guatemala, Mexico, Panama, Peru, and the United States (only in Miami). Although Audiotrade is not Precision's only DSP partner, it is the only one offering dedicated audio buys in the area.
"Our alliance with Audiotrade is vital, as they present more opportunities to accurately measure engagement and determine how consumer actions convert to key objectives such as purchase," said Carlos Álvarez, of Precision's programmatic and digital trading team for LATAM.
"We are proud to be chosen as one of Precision's technological partners in the programmatic audio space in Latin America and Miami," Audiotrade Managing Director Carlos Córdoba said.