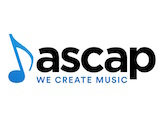 ASCAP has relaunched its public repertory database ACE following a redesign. The changes are aimed at making the platform more informative and easier to use. ACE now features a mobile-friendly responsive design. It also allows searching for multiple criteria at once, and discloses the aggregate writer and aggregate publisher shares for any particular work.
"ASCAP is driving changes aimed at building a more efficient, effective and transparent music industry, no matter what the future looks like," CEO Elizabeth Matthews said. "The ACE redesign is just the first of many new digital innovations ASCAP has in the works to create the best quality experience for stakeholders.
ACE originally made licensable share info publicly available in November 2015. ASCAP was the first PRO to make licensable share data available for its entire repertory. The initial launch appeared to tie in with ASCAP's efforts to lobby for changes to consent decrees, including options to unbundle digital rights, but the Department of Justice has ruled against that position. The department has determined that there will be no changes to the rights management rules, aside from a looser take on securing team-written songs.