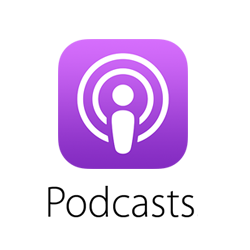 Apple owns an estimated 60% of podcast consumption. 2018 was the first year that the dominant distribution platform provided consumption metrics to producers. Accordingly, the company has release the top 25 most-downloaded podcasts of the year.
The list is significant as a potential proxy for the overall success of top shows, though that idea would be argued by some. Actual download numbers are not released, naturally.
Apple also released the top 25 most-downloaded podcasts that started in 2018, similar in purpose to Podtrac's top-10 list we reported yesterday. for anyone tempted to compare the Apple and Podtrac lists, go right ahead with the understanding that Podtrac measures only its clients, and Apple measures the vast swath of on-demand audio.
Here is Apple's top 25 most-downloaded shows of all podcasts:
THE DAILY
THE JOE ROGAN EXPERIENCE
STUFF YOU SHOULD KNOW
FRESH AIR
THE DAVE RAMSEY SHOW
MY FAVORITE MURDER
TED TALKS DAILY
UP FIRST
THE BEN SHAPIRO SHOW
POD SAVE AMERICA
THIS AMERICAN LIFE
TED RADIO HOUR
PLANET MONEY
PARDON MY TAKE
FREAKONOMICS RADIO
THE DAN LE BATARD SHOW WITH STUGOTZ
UP AND VANISHED
OPRAH'S SUPERSOUL CONVERSATIONS
THE BILL SIMMONS PODCAST
STUFF YOU MISSED IN HISTORY CLASS
HIDDEN BRAIN
THE HERD WITH COLIN COWHERD
NPR POLITICS PODCAST
RADIOLAB
THE ADAM CAROLLA SHOW
Here is Apple's list of new-in-2018 most-downloaded shows:
ARMCHAIR EXPERT WITH DAX SHEPARD
THE DAILY SHOW WITH TREVOR NOAH: EARS EDITION
TODAY, EXPLAINED
DR. DEATH
THE MORNING TOAST
BUSINESS WARS
THE WILDERNESS
CONSPIRACY THEORIES
THE RFK TAPES
THE TEACHER'S PET
AARON MAHNKE'S CABINET OF CURIOSITIES
OPRAH'S MASTER CLASS: THE PODCAST
CALIPHATE
15 MINUTES TO FREEDOM
RISE TOGETHER PODCAST
THE GOOP PODCAST
THE HABITAT
GET UP!
WORKLIFE WITH ADAM GRANT
TRUMP, INC.
THE WALK
NOBODY TOLD ME!
UNEXPLAINED MYSTERIES
FATAL VOYAGE: THE MYSTERIOUS DEATH OF NATALIE WOOD
THE JORDAN HARBINGER SHOW
(Thanks to Jay Green of Cadence13.)