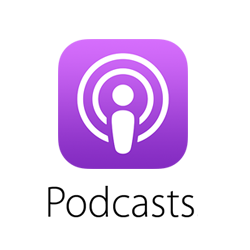 Apple has already announced that it will launch a new podcasts app for Mac users, but it has more changes underway. The tech company sent an email to podcasters outlining plans to revamp its categories for podcasts. All told, the category nomenclature is receiving more than 100 changes. The category revisions include new and renamed top-level categories and dozens of new subcategories for podcasts, with some existing subcategories to be discontinued.
Apple's new top-level categories are Fiction, Government (replacing Government & Organizations), History, Leisure (replacing Games & Hobbies), News (replacing News & Politics), Science (replacing Science & Medicine), Sports (replacing Sports & Recreation), and True Crime. Apple has a list of all its new categories and subcategories on its support page.
The changes are slated to occur this summer, but the Apple email says podcasters can make any adjustments to their shows' metadata starting now.
In addition to the overhaul of categories, the company said that it would be adding improvements to search in Apple Podcasts. These "will allow listeners to discover shows based on audio transcripts, topics, and people." It will also add images of hosts and guests to show and episode pages, but gave no additional detail in the email about how that will be implemented. The enhancements will be available first to a few top shows in English, and are slated to roll out to more podcasts later this year.