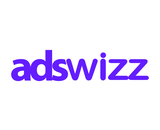 Just over a year since ad-tech company AdsWizz launched PodScribe, a proprietary podcast transcript feature, the company has announced that one-million episodes have been transcribed and are available for word-specific targeting by podcast advertisers.
AdsWizz uses what is calls "advanced content analysis" to shine light on the keyword details of podcast episodes, giving advertisers unusually precise ways to target recipients of their ads. Among publishers using this technology are NPR, Audioboom, PodcastOne, Spreaker, Wondery, Kast Media, idobi, and Librivox.
"We've been using PodScribe since AdsWizz introduced it last year to enable advertisers to contextually target podcast content in a brand safe way," said Jim Ballas, CTO and VP of Operations of PodcastOne. "The solution has been instrumental in giving clients an exciting new approach to customize their podcast targeting with a method that has proven to be both scalable and effective."
Podscribed shows are available in PodWave, the AdsWizz podcast marketplace. Podscribe filters are also available in the AdsWizz Ad Server (AudioServe), and the AdsWizz Audio Buying Platform, AudioMatic
Bolstering the concept and its execution, AdsWizz has an agreement with Comscore to verify brand safety filters. Brand safety is a key targeting consideration for advertisers which do not want their promotions placed in certain contexts. comscore's participation gives advertisers additional confidence in targeting — or untargeting — shows based on their transcriptions. A ranking system of low, medium, and high risk thresholds in play.
"With podcast listening exploding globally in this unique and very personal medium, advertisers are looking for a solution that enables them to target within podcasts in a way that is effective, intelligent, and brand safe," said Alexis van de Wyer, CEO of AdsWizz. "Our PodScribe solution unlocks podcasts in a way that will accelerate the growth of the industry."
Podscribe was launched last October after more than a year of private beta testing. PodScribe is built on advanced speech-to-text transcription technology, which lets advertisers target by the keywords, concepts, topics, and interests that appear in a show or episode. The agreement with Comscore was in place from the start, indicating AdsWizz's recognition of the importance of that issue to advertisers.
"PodScribe enables us to offer advertisers the ability to reach unique podcast listeners with contextual relevancy in brand safe environments," said David Krulewich, SVP Programmatic Sales at Audiology/Katz Digital. "Not only that, AdsWizz technology offers advertisers a targeting solution that is both scalable and highly measurable for brands."