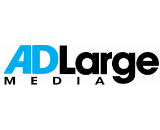 AdLarge Media announced a restructuring of its digital team. Four of its team members have been promoted to new positions within the company. "With our accelerated growth in the digital audio space, particularly with podcasts, we are fortunate to have the high caliber of professionals on our team to guide and advance our digital success," AdLarge Co-CEO and Co-founder Cathy Csukas said.
First, Ilwira Marciszek is now vice president of digital sales strategy after serving as director of ad operations. In this capacity, she will develop digital sales and marketing plans in addition to close collaborations with AdLarge's Chief Revenue Officer Don Wachsmith.
Stephanie Vance has been promoted to vice president of digital content. This will entail discovery and cultivation of relevant, compelling digital programming environments that will offer opportunities to AdLarge's advertisers. Her previous role with AdLarge was director of revenue planning and development.
Donelle Brown is now the vice president of marketing and client solutions, up from director of marketing solutions. This position will include tasks in digital talent liaison, content brand management, and development of advertiser marketing solutions.
Finally, Rebecca Lam has been promoted to manager of digital ad operations. She was AdLarge's digital operations coordinator prior to this new post.