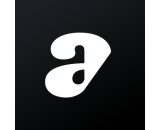 Acast announced that PBS NewsHour is joining its network of publisher partners. Acast will provide the nightly news broadcast with monetization for its podcast programming, and select shows from its roster will be able to support sponsorships.
The PBS NewsHour brand includes 14 audio series. The lineup includes original series Broken Justice and The Last Continent, as well as the PBS NewsHour show that distributes the entire daily news program in podcast format.
Acast has partnerships with other public media operations such as the BBC in the UK, the CBC in Canada, and Radio New Zealand.
"We're thrilled to partner with Acast to expand the reach of NewsHour's growing podcast offerings," said Nick Massella, senior director of brand strategy and communications for PBS NewsHour. "We've seen significant audience growth of our audio programming in recent years and look forward to furthering our reach and monetizing our audio offerings as part of the Acast network."
"What makes this partnership so exciting is that PBS NewsHour is among the most storied, trusted brands in news, and their team is expanding and diversifying their reach in a fresh, compelling way through podcasting," said Veronika Taylor, Acast's director of U.S. content. "We're proud to enable them and other public broadcasting organizations to monetize their powerful programming in a way that honors their guidelines and unique needs."