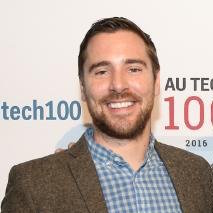 Podcasting company Acast has hired Guy Scott-Wilson as the content director for Australia. He joins from Allure Media, where he was partnership director, and previously worked for several years at Dennis Publishing in London. In this position with Acast, he will be responsible for expanding the company's presence and local content strategy.
"I'm thrilled to be joining Acast, such an exciting platform in this rapidly growing content channel," Scott-Wilson said. "I'm fortunate enough to have spent my entire career in businesses that care deeply about the quality of their content. And in joining Acast, I'm joining a platform that is going to lead the industry for many years to come."
Acast rolled out in Australia in February 2017. Henrik Isaksson joined as the head of Australia in August.