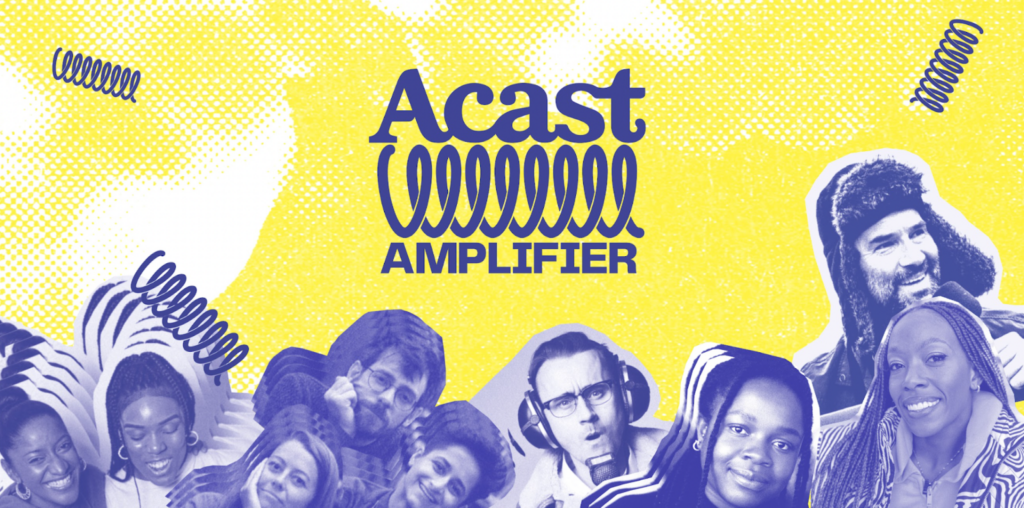 Acast is leaping into the podcast incubator realm with Acast Amplifier. "If you have an idea for a podcast but need help getting it off the ground, Acast Amplifier is for you," the company says on the program's website.
In the hat for winners is a 2,500GBP pile of cash (about $3,400), plus help creating branding, artwork, and music. The program promises that three full episodes will be produced. Also free hosting for life. And free equipment. And mentoring.
The program is open to UK entrants only, and creators should not have an existing podcast — this is about starting up.
Judging will be accomplished by successful Acast podcasters, including
Adam Buxton (The Adam Buxton Podcast)
Chanté Joseph (writer, creator of How Not To Be Racist)
Pete Donaldson (Football Ramble)
Dane Baptiste (comedian, host of Dane Baptiste Questions Everything)
Niellah Arboine (Growing Up With gal-dem)
Tash Walker and Shivani Dave (The Log Books),
Leanne Levers and Roshan Roberts (Dope Black Women),
Scroobius Pip, Stu Whiffen and Adam Richardson (Pod Bible),
Imriel Morgan (Content is Queen and RAIN Summit speaker),
Chal Ravens (Novara Media, Crack Magazine)
Sophia MacAskill (Curtis Brown)
Info and application form HERE.
.