Multiple changes give the latest Media Monitors Top Podcast Networks list a new look. The quarterly list shrinks from 15 top networks to 10 in the Q3 edition of the consumer survey of most-played podcasts. The network ranking is based on the number of shows each network places in the corresponding Top 25 Podcasts list.
In our successive quarters analysis, we see only two networks landing on the list for the first time in 2021. However, four networks appear on the list in new configurations or namings, due to rebranding or acquisitions. For example, Cumulus Podcast Network replaces Westwood One Podcast Network (rebrand) and Amazon Music/Wondery replaces Wonder (acquisition).
Below, our tracking in 2021: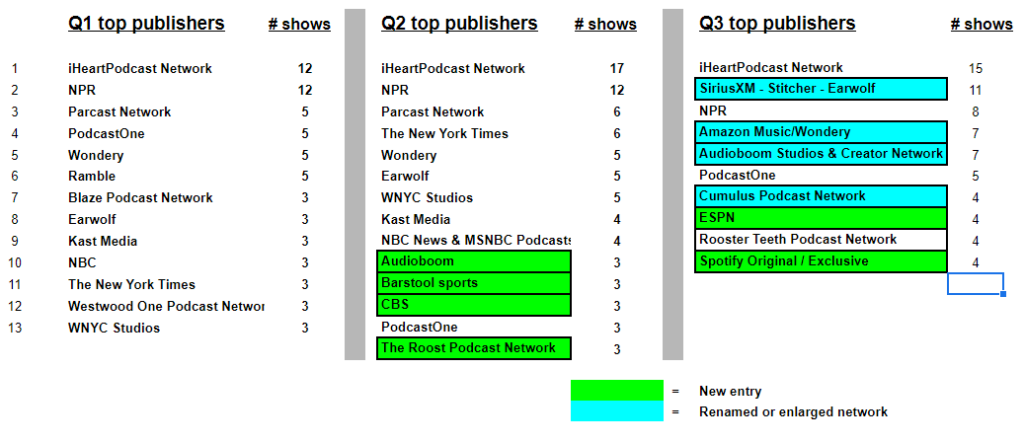 Below are the top 25 podcasts: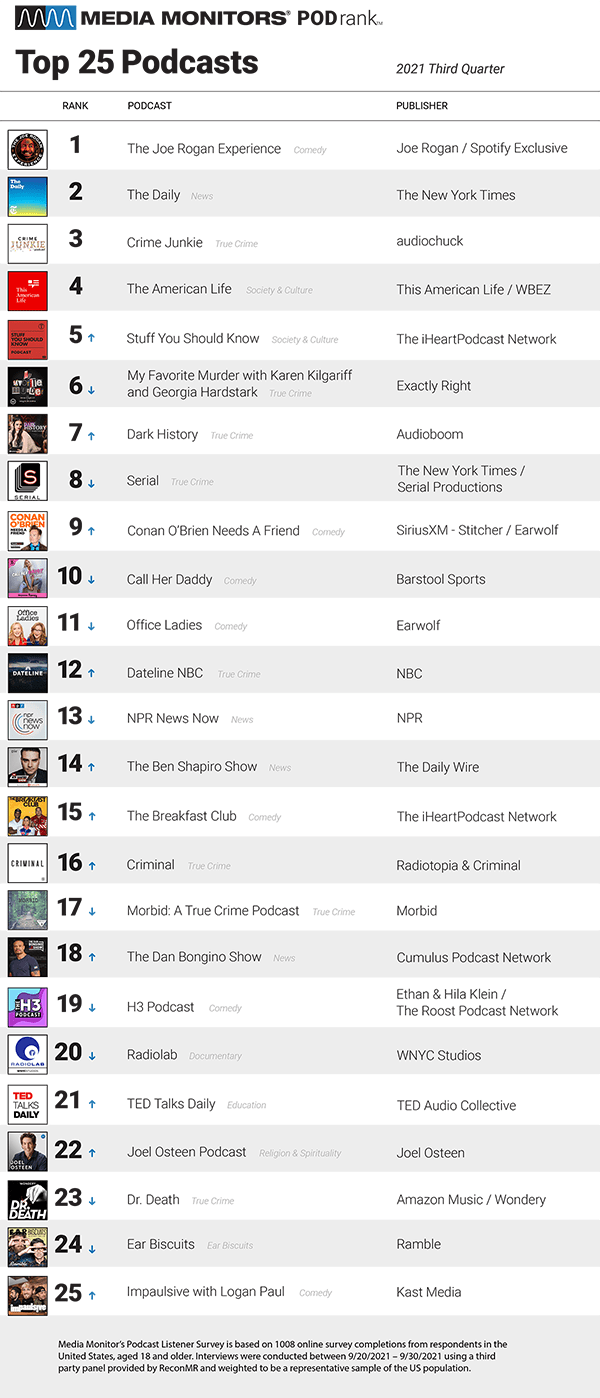 .