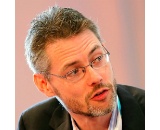 James Cridland is Managing Director of media.info, and an Australia-based radio futurologist. He is a consultant, writer and public speaker who concentrates on the effect that new platforms and technology are having on the radio business. Find out more or subscribe at http://james.cridland.net
---
United States
United Kingdom
Elsewhere
Canada: Why don't smartphones use their built-in FM antenna? A nice piece from the Canadian CBC. (I'm still a little dubious that people really want linear radio on the most interactive device in their hands).
Taiwan: interesting to see a newspaper there go online-only, dropping the print edition next month
France – stats: 89.3% of French people, 13+, listen to the radio every week. Canada is 88%, UK 90%, etc.