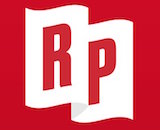 WordPress has entered a partnership with RadioPublic that add support for the podcast tech business' embed player. The deal allows audio shows from any hosting solution to be easily shared to websites powered by either WordPress.com or Jetpack. With about 75 million websites using WordPress' systems, that's a big swath of the Internet that now has straightforward access to audio embeds.
The shows can be embedded as a specific episode or as a general placeholder that will automatically update with the latest episode without the website host needing to take any action. To embed a podcast, the publisher just needs the URL of a show or episode from RadioPublic. The link will automatically be displayed as the embed player. For further questions and details, WordPress already has a support page for the RadioPublic tools.
RadioPublic is the work of the audio experts from PRX. The new company launched in May 2016 with the goals of improving discovery and engagement for audio content.