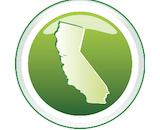 A new study investigated the relationship between piracy and freemium music services. Availability of free music services decreased the likelihood of pirating music for 41% of the 503 freemium users surveyed. The rate was higher – 54% – among the respondents aged 18-34.
CALinnovates, an advocacy organization for tech and public policy, sponsored the study. The survey pointed to high royalty rates as potentially threatening the existence of freemium tiers. Two in five respondents said a drop in the nuber of freemium platforms would increase piracy.
The results do conveniently support CALinnovates' tech-friendly platform, but they also echo the findings of yesterday's Nielsen 360 report. That research found that cost was a top deterrent to listeners signing up for music subscriptions, as well as a major factor in their decision-making about which music services to use.