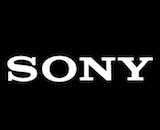 Sony has been making deals in the podcast space, and it has spent the past several months assembling a team to help drive those partnerships. A leaked internal memo introduced four executives for the Sony Music Entertainment offices in New York who will focus on the company's efforts in podcasting.
Emily Rasekh is the company's senior vice president of business development and operations, podcasting. She joined in July from a VP role at Entercom, and will be responsible for overseeing the strategic expansion of podcasting partnerships, distribution, and monetization.
Brittany Hall will be vice president of sales, podcasting. She will report to Rasekh, and will lead commercial strategy and monetization for podcasts by Sony Music and its partners. Hall most recently worked at Pandora and joined Sony last month.
As vice president of revenue operations, podcasting, Ryan Zack will head up ad operations strategy, pricing and inventory management. He brings experience from stints at Megaphone, Acast, and Spotify, and is also a direct report to Rasekh. Zack also transitioned to Sony in November.
Christy Mirabal joined in July from Stitcher's brand team. Now she is vice president of marketing, podcasting for Sony. Mirabal will guide planning, development and execution of marketing initiatives for Sony podcast projects. She will also report to the podcasting SVP.