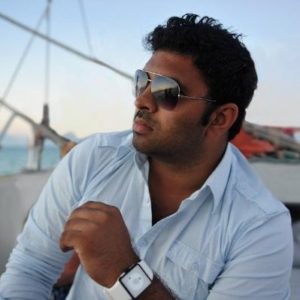 One of the most tech-oriented interview shows, Record Decode, hosted by Kara Swisher is ending this fall. It will be rebooted as Decoder with Nilay Patel. Patel, Executive Editor of Vox Media-owned The Verge, made the announcement during Vox's presentation at Day 2 of the IAB Podcast Upfront.
As a concurrent announcement, Kara Swisher is starting a new podcast in collaboration with The New York Times, called Sway. It will be a show about power and influence. It will run as a twice-weekly show launching September 21.
The new show promises to "carry on Kara Swisher's legacy of tough, news-breaking interviews for Recode Decode subscribers." In Decoder, Patel will interview a diverse and emerging class of entrepreneurs, innovators, business leaders, and policy makers to reveal how they're navigating an ever-changing modern tech landscape.
Nilay Patel has been at The Verge for 10 years; before that he was on the executive editorial staff of AOL-owned Engadget. The Verge has about 30-million monthly unique visitors. patel is co-host of the existing The Vergecast, and will continue that role.