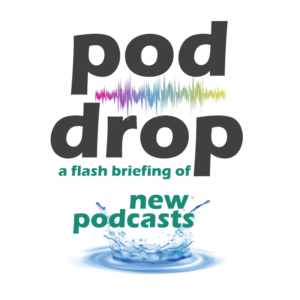 Pod Drop features new and returning podcasts. Today — two CNN news shows drop, Carlos Watson brings great interviews chops to his podcast, and a podumentary about a student-operated marijuana black market syndicate.
---
Politically Sound & CNN Political Briefing
(CNN)
CNN splashes into the daily news podcast space with CNN Political Briefing. At the same time, the media brand launches the weekly Politically Sound podcast into the general political commentary space. Both shows feature CNN Political Director David Chalian, and Politically Sound is co-hosted by Nia-Malika Henderson.
trailers:
The Carlos Watson show
(iHeartRadio)
Carlos Watson is an entrepreneur, media mogul and Emmy-winning journalist. This is a good, interesting, and brisk interview show with great range. First guests include Sean Spicer, Andrew Yang (talk about contrast with those two), and Malcolm Gladwell. Obviously Carlos Watson has some pull, and he's a sharp interviewer whose focus is on the guest, not himself.
[APPLE]
trailer:
The Syndicate
(Imperative Entertainment)
It's a documentary about a group of college friends who took advantage of Colorado's medical marijuana laws to create one of the longest, most lucrative smuggling runs in U.S. history. This true tale features buried cash, skydiving planes, and an exploding hash lab. Eventually the whole enterprise comes crashing down, which is why there's a documentary podcast about it.
[APPLE]
trailer:
.