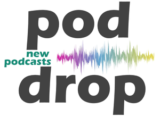 New podcasts of note: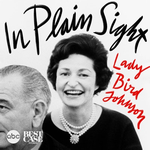 In Plain Sight: Lady Bird Johnson (ABC Audio) / History / 2-show drop / Website / Apple
A surprising and original portrait of Lady Bird Johnson, told in the former first lady's own words, taken from over 123 hours of her White House audio diaries heard here largely for the first time.

Stolen: The Search for Jermain (Gimlet/Spotify) / True Crime / Weekly / Website / Apple
In 2018, a young Indigenous mother named Jermain Charlo left a bar in Missoula, Montana, and was never seen again. After two years and thousands of hours of investigative work, police believe they are close to solving the mystery.

La Brega (WNYC & Futuro Studios) / Society & Culture / full 7-episode series drop / Website / Apple
There's no direct translation of "la brega" in English, but for Puerto Ricans, it's a way of life. To bregar means to struggle, to hustle, to find a way to get by and get around an imbalance of power. It's got a creative edge, a bit of swagger; as Puerto Rican scholar Arcadio Diaz has observed, it's a word that belongs to the underdog.
.